Optimal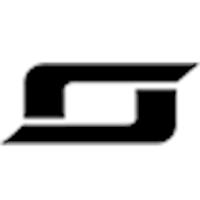 Optimal instructs the following:
We provide the daily training program, expertise and supervision (beginner, intermediate, advanced) - you workout at your own pace at your own time!

A uniquely designed daily functional training session that will encompass all your fitness and conditioning goals and more. These sessions are individually controlled and performed by you, but designed daily by our Strength and Conditioning Specialists to maximize your work-out potential. Our staff will always be on the floor to supervise and help with any questions or concerns during your sessions. These sessions are graded and designed in levels of strength and conditioning to allow anyone of any level to perform with confidence and reach their specific individual goals.




Strength & Conditioning For Paddlers

with Olympic Paddler and Chiropractor, Dr. Gavin Maxwell

Wednesdays 7:30pm-8:30pm

Starts Wednesday, September 26th

8 Week Program

*Current Auto-Renew Gym Members $45

*Non-Gym Members $75 (add on two month gym pass for only $80)

Train with world class paddling coach and Olympic paddler, Dr. Gavin Maxwell, to help paddlers of all disciplines gain the strength, endurance and mobility they need to excel at their sport. This 8 week program has also been designed to prevent injuries commonly associated with paddling athletes. The experience Dr. Maxwell has combined with his extensive knowledge as an experienced chiropractor is a combination that equates to success.