Brendan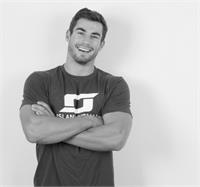 Brendan grew up in Nanaimo playing baseball with the Nanaimo Pirates throughout high school, while also playing basketball and rugby for his high school teams. In his final year of high school, he received the Nanaimo Junior Male Athlete Award for his achievements in both baseball and basketball.
Brendan accepted a scholarship to play college baseball in Texas, where he played outfield for a nationally ranked team at Lubbock Christian University.
After his four years of schooling and baseball, he graduated Cum Laude from Lubbock Christian University with a Bachelors of Science in Exercise and Health Promotions. Brendan's future goals are to complete his masters degree in Physiotherapy. He has also completed his Certified Strength and Conditioning Certification.
Brendan is very excited and grateful for the opportunity to be a part of the team at Island Optimal, and he looks forward to gaining more experience in a clinical environment to pursue his goal of becoming a Physiotherapist.
Brendan instructs the following:
High Intensity Interval Training is a great tool for helping just about everyone with their fitness goals. Our trainers will select a variety of strength and conditioning exercises to put into every circuit in order to deliver a High Intensity Interval session. Clients can expect to see an improvement in strength, endurance, balance, and mobility.




The Performance Centre has renamed its classes to better represent what we offer. Optimal Fit is more than a bootcamp, it's more than just interval training, it's a full body class which includes strength, endurance, and mobility in a fun and welcoming environment. Optimal Fit is still the same great instructors taking clients through awesome classes with a variety of styles. Each class will have dedicated time to focus on one movement without the pressure of a timer or moving onto the next movement. This full hour class allows our highly motivated and educated trainers to show their knowledge to help you achieve your fitness goals.