Erin Burrett
"Abe, many thanks for playing such a crucial role in keeping my body healthy throughout my 100+ mile training weeks. Whether treatment involves regular maintenance, pre/post race tune ups, or injury management, your thoroughness, motivation and continued support is greatly appreciated. With your help I have been healthy enough to run personal bests in all distances, had the opportunity to represent Team Canada (Feb 2014) and was able to rock my debut marathon in 2:39:17."
Information
Canadian Asics Sponsored Elite Road Runner
Team Canada- NACAC XC 2014
2015 Victoria Marathon Champion - 2:39:17 (debut)
2015 BC Marathon Champion
2015 BC Championship Silver- Half Marathon, 10km and 8km
2015- Kelowna Wine Country Half Marathon Champion
2014 Canadian Half Marathon Championship Silver- 1:15:01
2014 BC 8km Champion
6 x Queen of Westwood Lake and course record holder (21:53) (Run for the Mountain)2009-2014
Josh Binstock
"Abe, Thanks for keeping me healthy and in the sand."
"Joe, Thanks for helping me through various injuries at Nationals & the Canadian Pro Beach tour events."
Information

Olympian in London 2012 - Team Canada Men's Beach Volleyball
Team Canada - Men's Beach Volleyball
Federation Internationale de Volleyball – Men's Professional Beach Volleyball
University of Toronto - Men's Volleyball
Chaim Schalk
"Thanks Joe! Knee feels great!"
Information
Team Canada – Men's Beach Volleyball
Professional Beach Volleyball – FIVB
2010 Canadian Champion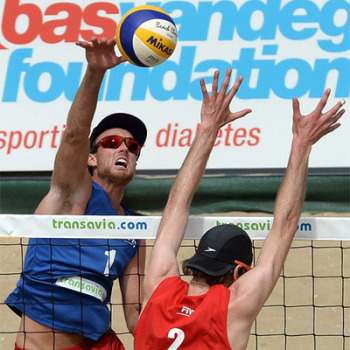 Erin Burrett
Joe helped get me back to the start line, after almost a year off from injury, and in my first race back I was only 6 seconds off of my personal best 6km (Westwood Lake) record from last year! Good sign!"
Information
Saucony Sponsored - Elite Distance Runner
Run For The Mountain 3-Time Women's Champion & Record Holder
Maverick Hatch
"I was back in action before anyone thought I'd be. Thanks a lot Abe, couldn't have done it without your help."
Information
2007-2008 Malaspina Mariner Male Athlete of the Year
2008 CCAA Men's National Volleyball Championship - 2nd Team All Star
2008 BCCAA Provincial Championships - 1st Team All Star
2007-2008 BCCAA Men's Volleyball - 1st Team All Star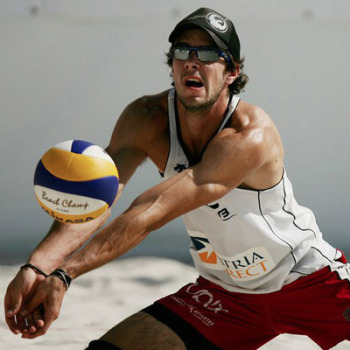 Laura Littlejohn
"Thank you for your strenuous efforts regarding my injury, I wanted to express gratitude for your help with my quick recovery. It was deeply appreciated and feels great! I have not felt any pain since our last visit. Thank you so much!"
Information
2008 CCAA Women's National Volleyball Champion
2008 BCCAA Provincial Championship - 1st Team All Star
2007-2008 BCCAA Women's Volleyball 1st Team All Star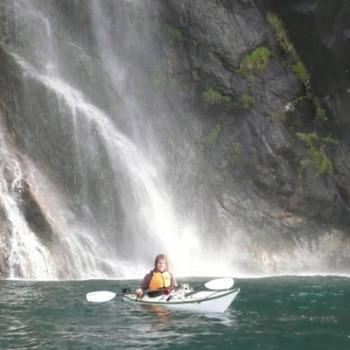 Thomas Bidzinski
"Thanks Joe for helping me with my knee injury! Because of the work you did on me and the strength program you put me on I was able to get back to playing baseball at 100%, and I will be healthy for the upcoming season."
Information
Vancouver Island Baseball Institute (VIU) Mariners
1st Baseman & Outfielder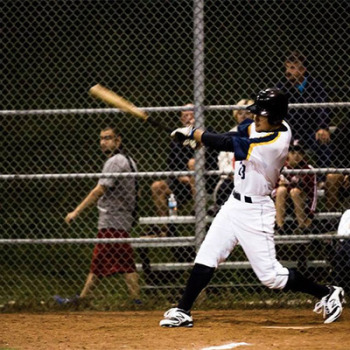 Cheryl Davies
"Dr. Joe, thank you so much for your excellent care and advice with my hamstring injury. I really appreciate how you took the time to find out what was most important to me with regards to my upcoming running events and made a plan to get me to my next goal race. Thanks to your help, instead of sitting on the sidelines I was actually the 1st female finisher."
Information
Elite Middle-Distance Runner – Bastion Running Club
Vancouver Island Race Series – 2013 Merville 15K Female Champion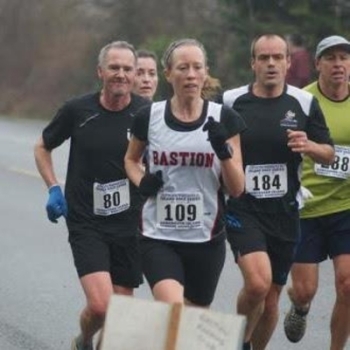 Team Canada - Deaflympics

"Our secret weapon: Dr. Joe! While he is providing Chiro/injury treatment to all of Team Canada, he attends all Beach Vball's practices/games/performance team meetings and is super valuable. Plus - big APPLAUSE [hand waving] as he has learned more sign (language) in 3 weeks, than others learn in 25 years!!"
-Kim Sanderson (Beach Volleyball Manager)

"Dr. Joe, Thanks for everything you have done for Team Canada!! Keep up the excellent work."
-Mark Kusiak (CDSA President) & Terry Maloney (Chef de Mission)Smith

Information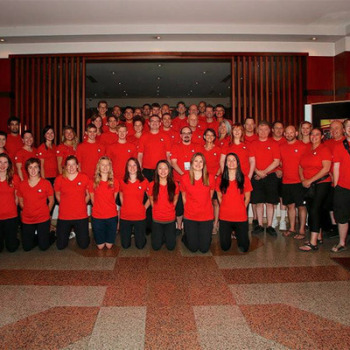 Trent Murdoch
"Abe, Thank you for all your hard work and dedication to make me stronger and faster than ever before."
Information
2008-2009 VIJHL Comox Glacier Kings
2008-2009 VIJHL – Rookie of the Year
2008-2009 VIJHL – 2nd in League Scoring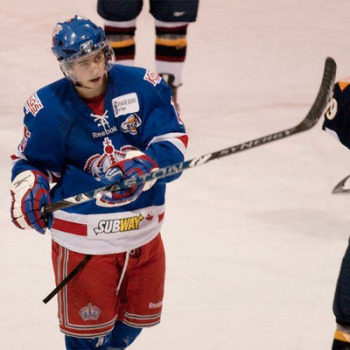 Chase Lang
"Thanks Jake for helping me transition through my injury during the off-season to help me get ready for my NHL camp. Without you I wouldn't have been able to be ready for my season in WHL thanks for everything appreciate all the time you spent with me thanks!"
Information
2014 NHL Draft: Minnesota Wild 2014, 6th Round Selection
Calgary Hitmen 2012-2015
Vancouver Giants 2015-2016